There are challenges and successes in life that seem to define us, to bring out the very best in us. The goal of my coaching is to assist you in connecting to your best self so that every moment in your life brings out the best in what you have to offer.



About Me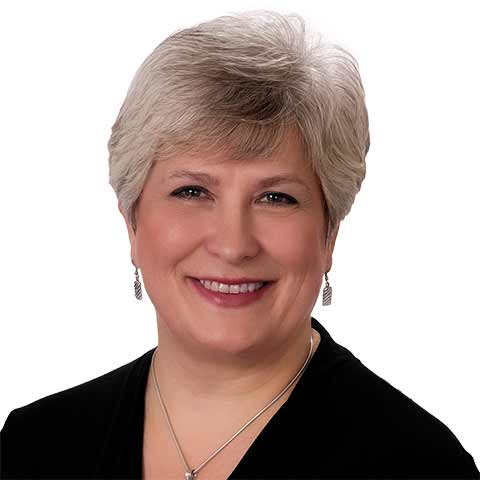 Gayle Wiebe Oudeh
Professional Coach, Trainer, Mediator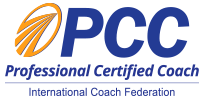 Gayle Wiebe Oudeh has over 25 years experience in organizational leadership and is a seasoned coach, trainer, and mediator. Gayle has designed and facilitated numerous courses on harassment in the workplace, conflict management and problem solving. Gayle specializes in working with individuals in high-intensity situations including workplace harassment.
---
Executive Coaching
As an Executive, you know what it is to live a fast paced life. Your day is filled with competing demands and priorities, expectations and pressures, deadlines and bottom lines.
How do you find time to get a big picture perspective of what you're doing and why? When do you find time to figure out what comes next ? How do you keep developing yourself as a leader while pursuing that ever-elusive work life balance?
Executive Coaching is your opportunity, in a confidential and safe environment, to focus on being the leader you want to be. As your coach, I'll ask you the tough questions, I'll challenge you, I'll keep you accountable, and I'll be your biggest support.
I guarantee it will be the most purposeful and productive time in your work week.
Flexible engagement
---
Typically a 6 month engagement that can be renewed or extended as desired. Meetings are either in person, by phone, or a combination.
Initial Session
---
Our initial meeting, where we'll get to know each other, define your goals, and develop a contract for our coaching relationship.
Bi-weekly Follow-ups
---
2-3 sessions per month for an hour each by phone or in person. Frequency can depend on progress.
Personalized sessions
---
The agenda for these meetings is determined by you, the client. As your coach, I may request that you complete homework such as readings, writing assignments, personal assessments, and the like that arise from the agenda that you bring to our meetings.
Closure exercises
---
At the conclusion of the coaching engagement we will engage in a closure exercise to reflect on the coaching process and assess your progress towards your goals. This will also be an opportunity for you to determine next steps in your ongoing journey as a leader.
Developmental Coaching
Do you have a manager or leader in your company who has a lot of potential but just isn't performing at the level you expect? Are you working with someone who is technically proficient but whose lack of people skills is negatively impacting his/her career and your company? Do you have a manager or leader who currently isn't where you need him/her to be in terms of teamwork, leadership, problem-solving, communication skills, or relationship building?
Developmental Coaching will help that manager or leader work to their full potential by developing strategies for addressing challenges and building the skills they need to meet your expectations and the requirements of their job.
As his/her coach, I will work with that manager or leader to build on his/her unique strengths and capabilities and help them find the motivation and courage to make the changes required to succeed.
Short Term Engagement
---
The schedule, length, and format of our meetings will be determined by your requirements. Typically engagements are 3-6 months.
Initial Session
---
Initial sessions of 1 or 2 days (in-person). This is an intensive introduction to service and will "jumpstart" the learning and change agenda.
Weekly follow-ups
---
One hour sessions either by phone or in person. Frequency can depend on progress.
Conflict Coaching
Have you been blindsided by conflicts or crises that you didn't see coming? Are you finding the chaos all-consuming? Is it wreaking havoc on your productivity? Your effectiveness as a leader? Are you trying to work through the mess but the way out seems elusive?
Conflict and Crisis Coaching gives you an opportunity to examine the situation from another vantage point so that you can develop a solid plan for working through the difficulties and getting your business back on track.
Initial Session
---
I have over 25+ years of experience in conflict coaching. I'll share my knowledge and expertise from working with leaders and organizations working through crisis to help you find opportunities for resolution in the midst of chaos
Immediate and Short Term
---
Service delivery is quick and effective
Flexible Scheduling
---
The schedule, length, and format of our meetings will be determined by your requirements
Testimonials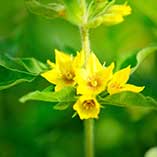 Gayle Oudeh is a highly skilled coach. She assisted me in establishing and managing a realistic work – life balance. Gayle also helped me to recognize and more fully exploit my strengths while building my confidence and enhancing my competency as a manager and as a leader of a complex organization. Her passion, honesty and experience enables Gayle to establish trust creating a perfect coaching environment which sets her apart from other executive coaches. I heartily recommend her services.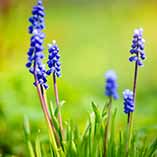 I really felt stuck in a rut and was at a loss about how to move forward. Gayle helped me to focus my goals, reframe my priorities and gain a fresh perspective on several issues I considered roadblocks in my life. I now have a renewed sense of hope and optimism about my ability to shape my own goals and future path. Through our sessions, Gayle equipped me with not only the personal confidence but also the resources to be able to do so.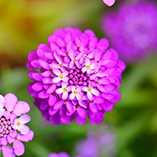 I worked with Gayle for several sessions. She created an environment of trust, respect and safety. She helped me work through some significant professional and personal challenges which have now become manageable. Her calm demeanour provides a great deal of reassurance and her manner will continue to serve as a role model for me in how to be in conversation and in relationship with others. I would recommend Gayle as Coach to any professional who needs guidance to review accomplishments, determine goals and set priorities.
---
Contact
Gayle Oudeh Coaching
103 – 2255 St. Laurent Blvd.
Ottawa, ON K1G 4K3
---
Contact Form